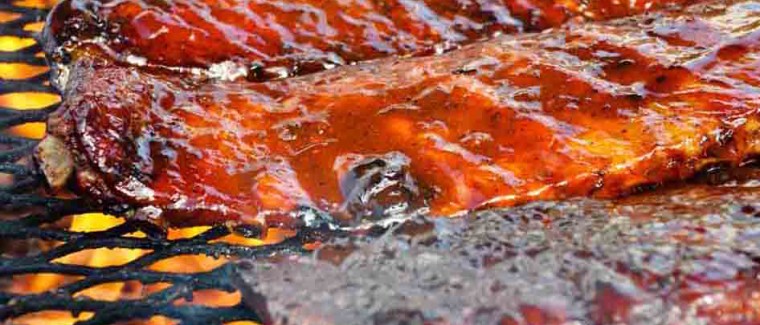 Backyard BBQ Party
Backyard BBQ Party Menu:
The following menus are SAMPLE MENUS for inspiration. Our chefs will work with YOUR BUDGET and likes to CUSTOMIZE  your menu especially for you.  Please SCROLL down to see some of these sample menus.
Everyone loves a backyard BBQ party featuring  succulent, mouth-watering meats, tangy sauces and smoky flavors!  Essential Chefs Catering will bring those down-home foods from Texas, the mid-west, or the south directly to your door.
Enjoy juicy steaks, ribs, chicken, burgers – even the whole pig – with traditional southern side dishes, soul food, desserts,            and more…
Our featured backyard BBQ party menu is simply a starting point – a sampling of some possibilities.
The sky is the limit when creating your special day and we encourage you to work with our chefs to
"transform your dream event into a delicious reality"
This Dish is Priced :
Request $00
This Dish is :

This Dish is :


Recipe
MOM'S BARBECUE SAUCE:

INGREDIENTS:
1/2 cup finely chopped yellow onion
4 cloves garlic, minced
2 tablespoons olive oil
3/4 cups tomato paste
1-1/3 cups water
1/2 teaspoon celery seeds
1 teaspoon thyme
2 tablespoons red wine vinegar
2 tablespoons prepared Dijon mustard
1/4 teaspoon ground cinnamon
2 tablespoons granulated sugar
1 teaspoon each salt and freshly ground pepper
pinch cayenne pepper

DIRECTIONS:
1. Saute chopped onion and minced garlic in olive oil in a small saucepan until tender and golden, about 15 minutes.
2. Add tomato paste and water and blend well. Add celery seeds, thyme, vinegar, mustard, cinnamon, and sugar. Season with salt and pepper, and cayenne to taste.
3. Simmer, partially covered, for 20 minutes, stirring occasionally. Refrigerate until ready to use.
Reviews for this dish
Sorry, no reviews found. Be the first to write a review.