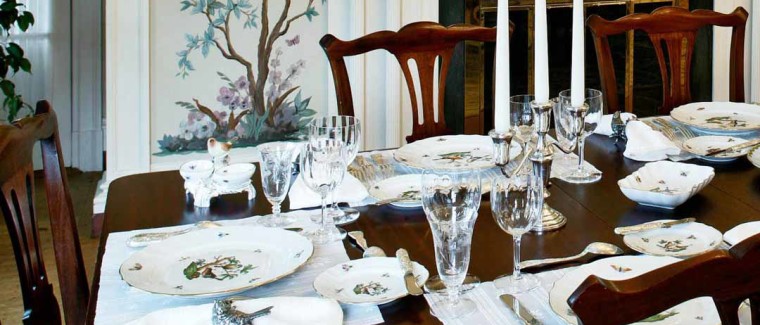 Plated Dinner Party
Plated Dinner Party Menu:
The following menus are SAMPLE MENUS for inspiration. Our chefs will work with YOUR BUDGET and likes to CUSTOMIZE your menu especially for you. Please SCROLL down to see some of these sample menus.
The New York Times says the plated dinner party is dead. So, let's resurrect it!
You don't have to spend a fortune to have a fabulous dinner party at home.
Fun theme parties are the latest craze! See below for some innovative ideas.
Our featured plated dinner party menus and theme ideas are simply a starting point – a sampling of some possibilities.
The sky is the limit when creating your special day and we encourage you to work closely with John and Dan to "transform your dream event into a delicious reality".
Theme dinner party sample menu
Average Rating :





This Dish is Priced :
Request $00
This Dish is :

This Dish is :

Recipe
CHEF JOHN'S WELLFLEET OYSTERS WITH MIGNONETTE SAUCE:

INGREDIENTS :
3 tablespoons black peppercorns, crushed coarse
1 medium shallot, minced (about 3 tablespoons)
2/3 cup red wine vinegar
36 fresh Wellfleet oysters, shucked

DIRECTONS:
1. Stir the peppercorns, shallot, and vinegar together in a small serving bowl and let sit for one hour. (The sauce can be covered and refrigerated for up to 3 days).
2. Serve with freshly shucked oysters.

Bon Appetit!
Reviews for this dish
Jennifer (Yelp)

June 18, 2015

Ratings :
Amazing Dinner Party!
Hi John, We would be absolutely delighted to post a positive review. We both have not stopped talking about what an amazing night you and Stephanie provided for us and our guests. It could not have been more perfect in any way. Everything was masterfully executed, from the presentation of the raw bar with the ice sculpture (which was a spectacular surprise!!), to the cheese and mediterranean display which was beautiful, interesting and delicious, to the tapas dishes which were exquisite in presentation as well as taste. It all made for a wonderful night to remember. Please thank Stephanie again for us. She was so sweet and helpful and her service was just perfect, attentive but not intrusive. We are already thinking about the next type of event we can put together with you. Again, thank you so very much for such an outstanding evening, and we very much look forward to working with you again!!!! Khris & Jennifer